Contact
Blog
How to Design Your Own Fireplace and Stylish Mantelpiece With Brick
by Isabella Caprario

---
Posted on January 20, 2021 8:10 AM
---
There's nothing quite like gathering around a warm, roaring fire in the comfort of your own home. A fireplace adds a beautiful component to any room or even in your favorite outdoor space. Whether wood burning, gas, or electric, you can enjoy the many benefits that a fireplace provides. Not only does this feature add significant value to your home, but it's also an excellent way to heat your entire house during the frigid winter months. If you've always wanted a fireplace but you're not sure where to begin, read on to learn some helpful fireplace ideas and inspiration to help you design a beautiful fireplace and stylish mantelpiece.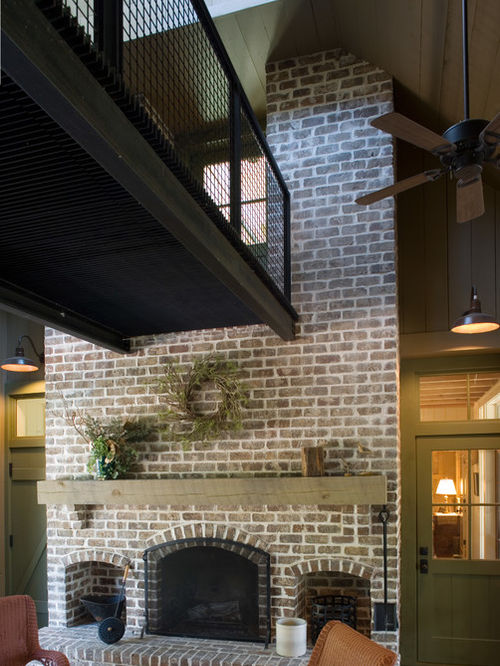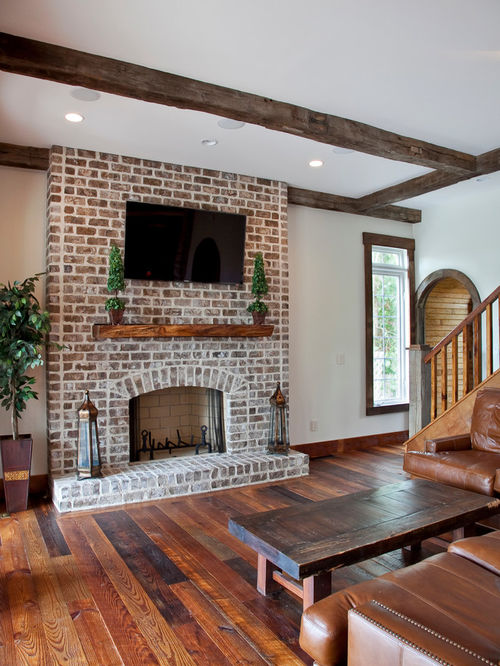 Cobblestone with Ivory Buff Mortar
https://www.cherokeebrick.com/product/cobblestone/
Old Savannah with Cream Mortar https://www.cherokeebrick.com/product/old-savannah/
Old Orleans with Ivory Mortar https://www.cherokeebrick.com/product/old-orleans-ga/
Indoor and Outdoor Fireplaces
You can enjoy a fireplace both indoors and outdoors, depending on your needs. Each option has its own set of benefits, and each one can be installed in a variety of different places. Let's take a look at the perks and best locations for these two types of fireplaces.
Indoor
Indoor fireplaces can quickly heat a room in just minutes. Not only are they functional in terms of providing your home with a natural heat source, but they're also a fantastic focal point and a great way to create a cozy conversation area in a living room. Most indoor fireplaces are located in the main living area, but they're also a wonderful addition to a master bedroom or even a large bathroom. If you're planning to use your fireplace as the main source of heat, make sure you install it in a central location so the heat can dissipate throughout the home. If it's more for aesthetics, you can enjoy one in virtually any room. Don't forget to take the construction of a chimney into account so that the smoke and heat has proper ventilation.
Outdoor
Adding a fireplace to a patio or garden area can take your outdoor space to a whole new level. An outdoor fireplace is perfect for hanging out when the temperatures drop, and it's also great for entertaining any time of year. Consider a large stone fireplace installed on your patio to create visual interest and lots of functionality. You can also choose a standalone fireplace like a fire pit if you want something mobile. Always make sure that any fire feature you use outside is at a safe distance from your home or that it has adequate venting to prevent an accidental fire. An electric fireplace does not need to be vented, so you can enjoy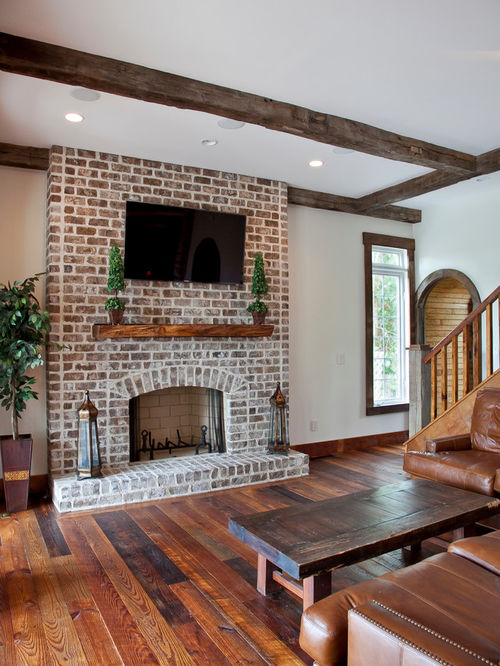 Best Materials to Use
Once you've chosen the location of your new fireplace, it's time to consider the different available material options. You'll want to consider the material for the hearth (the section that extends outward from the bottom of your fireplace) as well as the surround. Here are some popular examples and why they're the best option:
Brick: This material is the most common choice for most fireplaces due to its incredible heat-resistant properties. Brick is affordable, easy to install, and looks attractive with almost any type of exterior or interior design. Great looking lots of character and most functional. Plus, with all the choices you can find the perfect brick for your fireplace.
Tile: Tiles made of either porcelain or ceramic can add a gorgeous component to your hearth and surround. These two tile materials are easy to clean and are highly heat resistant. Add colorful tiles around your fireplace to make it pop. Make sure you choose a heat-resistant grout when adding tile to a fireplace.
Stone: The type of stone you choose is important since certain types of stone are less fireplace-friendly than others. Limestone is an inexpensive choice but should only be used with electric or gas fireplaces. Slate is another great option that adds sleek beauty and works with any fireplace style, but it is a bit more prone to dirt and stains. Slate will require a little more maintenance to keep it looking beautiful.
Steel: If you're looking for a modern design, consider steel for your fireplace. This durable material can be found in various metallic shades like silver (stainless), black, or bronze. Steel is extremely durable and works great both for indoor and outdoor fireplaces to create a contemporary look.
Technology
Fireplaces can use a variety of different fuel sources to produce heat and fire. The type of fireplace technology you choose will depend on where the fireplace is located, what type of venting you have, and what materials you use.
Gas: A gas fireplace is easy to use and burns clean, so it's great for indoors. If you already have a natural gas line running to your home, installation should be fairly affordable. You can turn a gas fireplace on and off with a flick of a switch, but make sure that you have proper venting unless you install a newer, vent-free style.
Electric: Most electric fireplaces are for looks only, but they're a great focal point for a modern space. Electric fireplaces don't require venting, so they're much safer than some other options. You can install them virtually anywhere as long as you have a live electrical connection.
Wood: A classic wood-burning fireplace is still a popular option for many homeowners. You'll need a set of fireplace doors or a screen to protect your floors from sparks or any organic matter that could spark and fly onto the carpet. Wood burns nice and warm and produces a soothing sound, but it also creates soot, which means you'll need to have your chimney cleaned regularly.
Pellets: This option is affordable and burns clean and robust. A pellet fireplace is less common than some other options, but it's a good choice if you want to use the fireplace for whole-home heating.
Coal: Another classic choice, coal is less costly than wood and can burn consistently for 24 hours. Most new fireplace styles don't use coal, but you can easily replace wood with it if you want a consistent burn that requires less "babysitting."
Mantelpiece Styling
Fireplace mantels add the final "wow" factor and allow you tons of freedom to create a custom design. Here are some tips to help you style your mantelpiece and make it look beautiful in your home or patio:
Paint your mantelpiece or add layers like tile or stone to give it color, texture, and visual depth.
Accessorize your fireplace mantel with a ledge so you can add your favorite framed pictures, small statuary, or a vase filled with fresh flowers.
Make your mantelpiece the focal point of any room by choosing a stunning color and material like decorative ceramic tiles or sleek stained concrete. Arrange living room furniture around the fireplace so that it becomes the centerpiece of your home.
You can style your mantelpiece to match the season. For example, drape beautiful pine garland across it during the winter, use colorful leaves to accent it in the fall, and dress it up in the spring and summer with flowers and more beautiful seasonal décor. Don't forget to hang stockings from your fireplace at Christmas time!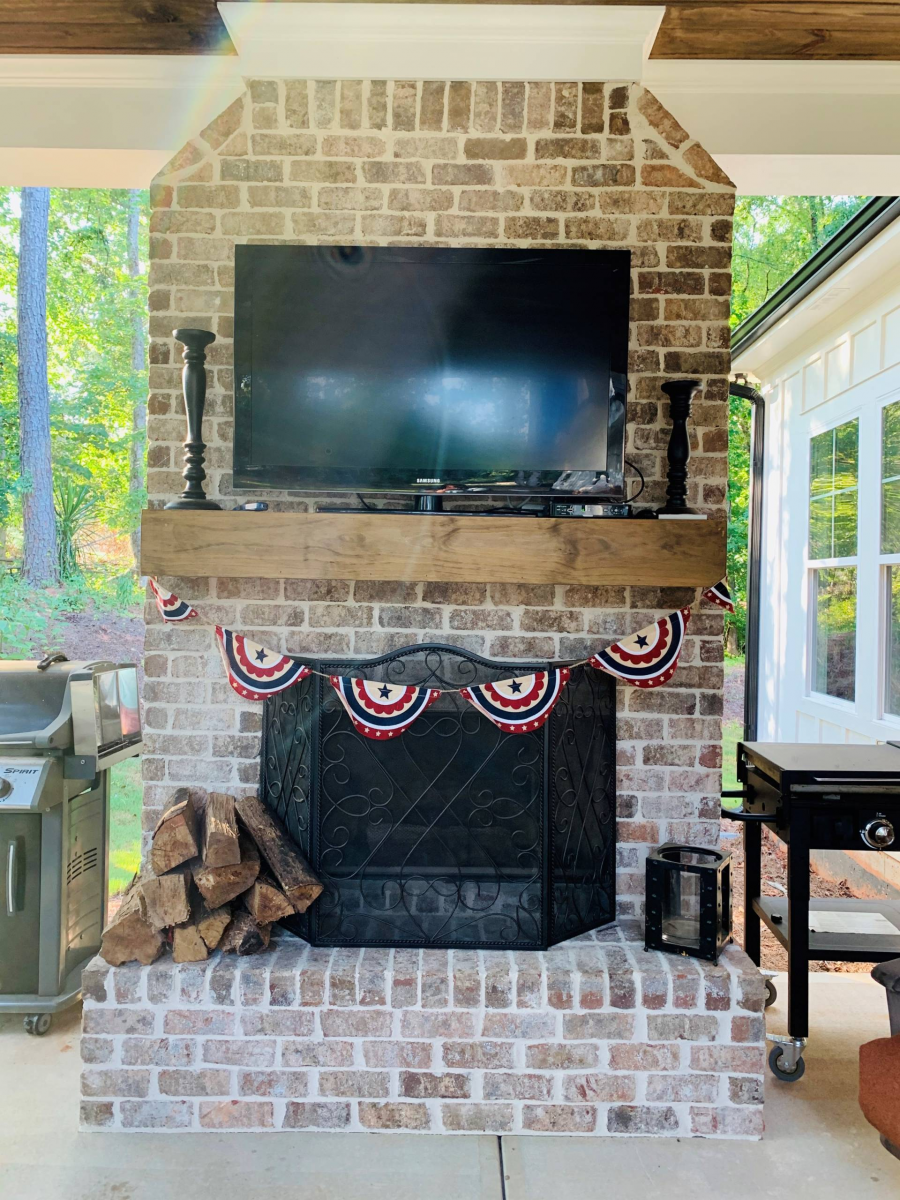 Best Tips to Take Care of Your Fireplace
It's important to make sure that you take good care of your fireplace to keep it well-maintained and safe. Here are some cleaning, maintenance, and security tips to keep in mind:
Inspect your fireplace regularly for debris and soot buildup. Scrub the bricks, tile, or stone clean as often as possible to keep it looking clean. Make sure that the fireplace and chimney are completely cool before you clean it.
Remove burned logs and other debris between fires. Use rubber gloves and a mask to protect yourself from breathing in creosote or dust.
Sweep the inside of your fireplace regularly. You can also use the brush attachment on your vacuum cleaner to get into those hard to reach areas.
Have your fireplace and chimney inspected annually to ensure that everything is in good condition. A chimney sweep service can clean the chimney so that it's prepped and ready for winter fires.
Check the flashing around your chimney and ensure that it's secured tightly to the roof. Loose or damaged flashing can cause your roof or chimney to leak when it rains.
Never leave a fire unattended, and never leave pets or children alone in a room when a fire is burning.
Use a fireplace screen or install doors to prevent burning debris from getting onto the carpet or inside the rest of your home.
Make sure you have the proper fireplace tools like a fire poker, shovel, and tongs. Place them together on a sturdy stand or holder near your fireplace.
Always confirm that you have adequate ventilation in your home before burning a fire.
Keep a fire extinguisher somewhere near your fireplace just in case it begins to burn out of control, or a small house fire starts.
Install smoke and carbon monoxide detectors in the room where your fireplace is, as well as throughout the rest of your home.
With the right location, design, and materials, you can enjoy a beautiful fireplace almost anywhere. Consider an outdoor fireplace for entertaining and relaxing outside and a beautiful stone or tile fireplace indoors to create a gorgeous focal point. Follow proper cleaning and maintenance schedules and have your chimney and fireplace inspected annually so you can enjoy it safely. When you follow these tips, your fireplace will quickly become a favorite feature of your home.