Contact
Blog
Rock the Block is Back!
by Sonja

---
Posted on March 16, 2021 8:10 AM
---
New teams, new challenges, and double the competition. The first episode aired Monday, March 8th on HGTV and Discovery+. Each team was given a budget and the first challenge began. Before the first challenge began each team did a walk-through and started on the exterior of their home. That's when the brick trucks rolled in! It was a magical sight to see three Cherokee Brick trucks rolling up to the Rock The Block homes. Nate and Jeremiah decided to do their entire house out of brick a full brick home (Insert Squeal of Excitement), and we can't wait to see the reveal!
Back to the challenge. The first room the teams were set to tackle was the kitchen!
The kitchen being the heart of any home was a fantastic way to kick off the new season. So let's talk about "ALL THAT BRICK" as Tarek El Moussa from Flipping 101 states while walking into Alison Victoria and Mike Holmes gorgeous kitchen.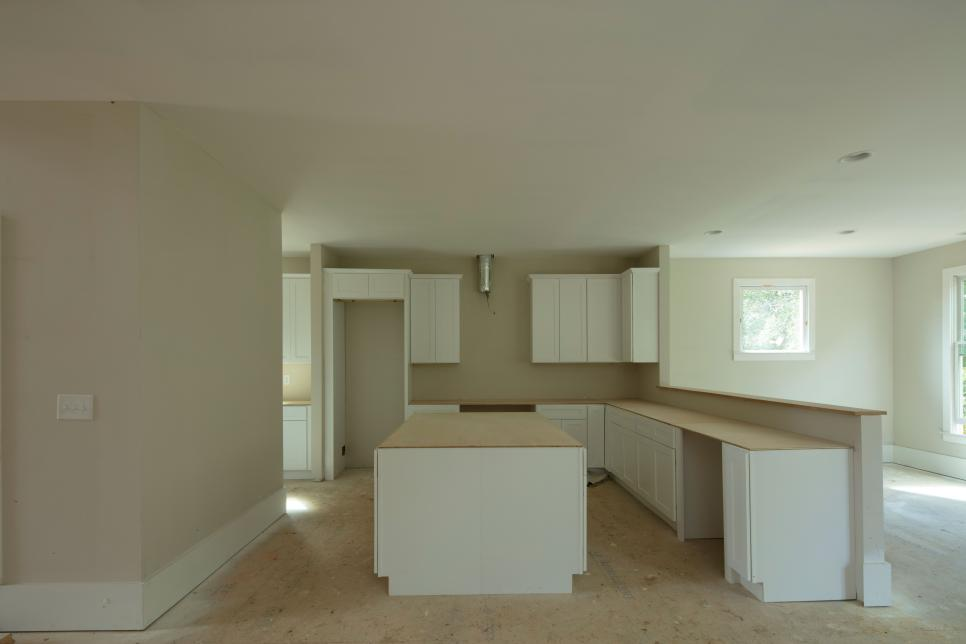 The Kitchen Before:
The basic kitchen didn't have an easy, functional layout. Alison and Mike wanted to remove the pony wall as soon as they saw it and turn the island to face out toward the living room. "We're going to make it bigger, more comfortable, more functional," said Mike.
The Kitchen After:

Alison and Mike created a wow factor in their kitchen by building a brick arch over the range. Initially, Alison wanted to paint the brick white, but Mike loved the natural beauty of the material. After seeing the end result, she was sold on the character it added to the space.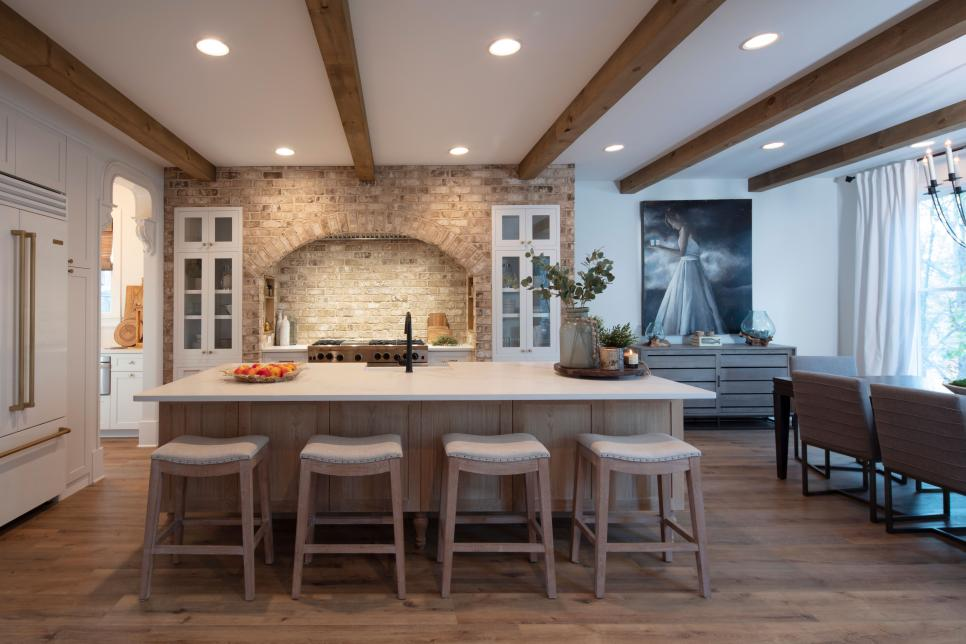 The Brick: Rae's Creek from our Handcrafted Collection. A funny story about this brick. During the process of picking a brick, Alison Victoria was going to paint the brick so she just wanted an Antique White brick, Cherokee Brick decided to send her a brick she would fall in love with and not paint. Turned out amazing and she decided not to paint it. #betterwithbrick #winnerwinner
Tarek El Moussa from Flipping 101 and his fiancée and real estate maven, Heather Rae Young, judged Week 1 of Rock the Block. To them, the strengths of Alison and Mike's kitchen were the brick archway, the white-and-gold appliances, custom cabinetry, and inset spice racks beside the range. The only thing they would have changed was to carry the look of the kitchen further into the dining room.
So basically… More brick.
They won! Congrats to Alison and Mike on this first win!
Stay Tuned….