Contact
Blog
Dress Up Your Farmhouse With The Stylish Strength Of Brick
by Sonja

---
Posted on January 9, 2020 8:11 AM
---
What's more stylish than a brick farmhouse? Choosing a place to live can be incredibly complicated, many factors should be considered when selecting a special place to call your own. Consider the exterior material; after all, it's your home's first impression. Of course, style is key, but added comfort and peace of mind come from a well-built home and its security. Remember the third little pig in the old children's fable? He had the perfect idea to make his house out of bricks, saving him from the Big Bad Wolf and giving him an investment with a lot of selling points. The old story of the three pigs stopped at the exterior, but brick can also be a beautiful alternative for the inside of a home.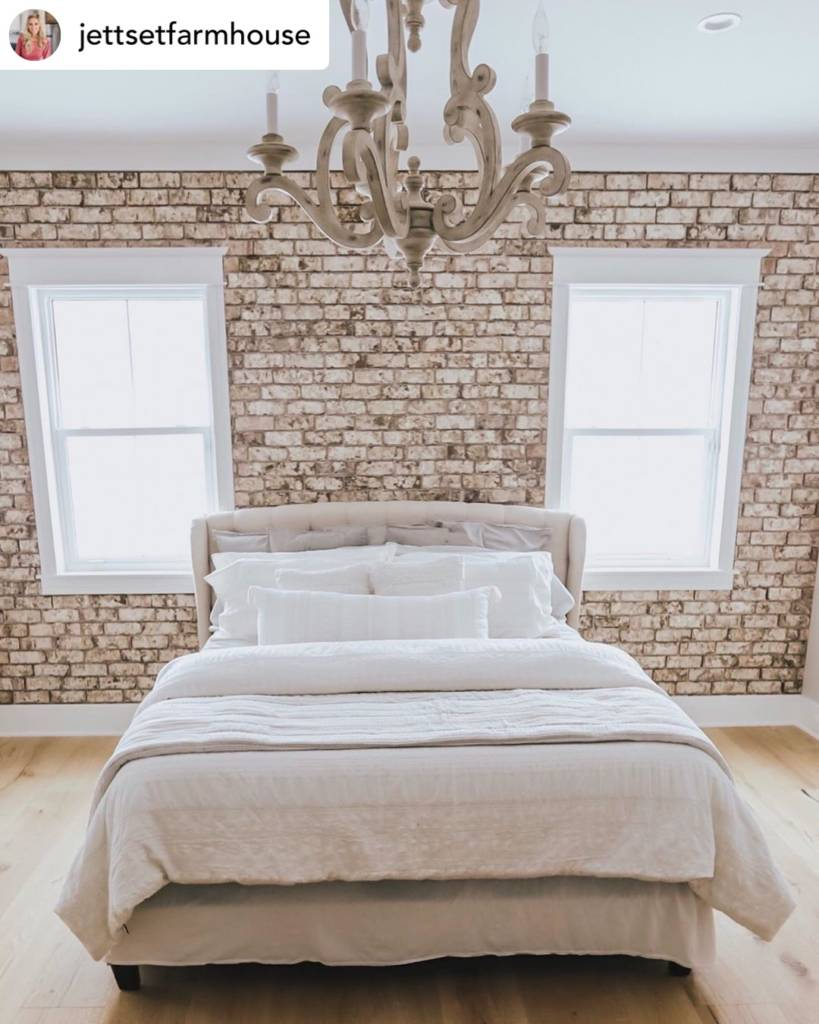 Brick is a naturally sustainable building material made of clay. It can also be recycled to make reclaimed brick. It seems appropriate to use it when building or adding to a farmhouse, as this style of home originated on agricultural lands.
Building an entire home out of brick is great, but it can also be used for added charm. Here are a few ideas for a genuine farmhouse.
Farmhouse face
All-brick pillars are a great option for the front porch or place the brick at the bottom of the pillars. A brick covered foundation with matching steps leading up the entryway is always inviting. And there's nothing more classic than a brick chimney and fireplace to finish this cozy farmhouse look.
Brick walls and flooring
Brick accents create depth and warmth that a painted wall can't deliver. Try outfitting floors with brick too. It's a bold choice, but it feels like a more rustic version of tile and will add uniqueness. Entryways, hallways, outdoor gathering areas, and kitchens are all possible options for brick flooring. One of the most popular places for a brick floor is the mudroom. Remember you can always create a unique pattern for the floor and once it's sealed it's extremely easy to keep clean.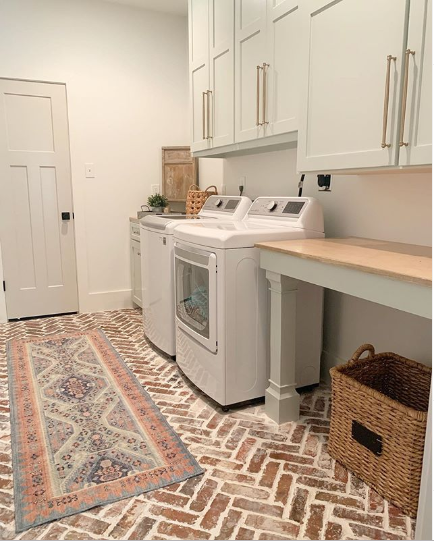 Kitchen detailing
Speaking of kitchens, brick adds a little something extra to the room. Brick backsplashes stand out especially between cabinets and counters or behind stoves and sinks. Consider brightening the room by adding colored brick or a glossy, smooth finish on top.
Brick provides supreme toughness. Animals won't be able to damage it as they might do with other walls or flooring materials. Finally, brick will stand up to wind and rain better than other materials, plus it reliably resists fire, mold, insects, and rot.
Cherokee Brick proudly provides the most sustainable green building material available.